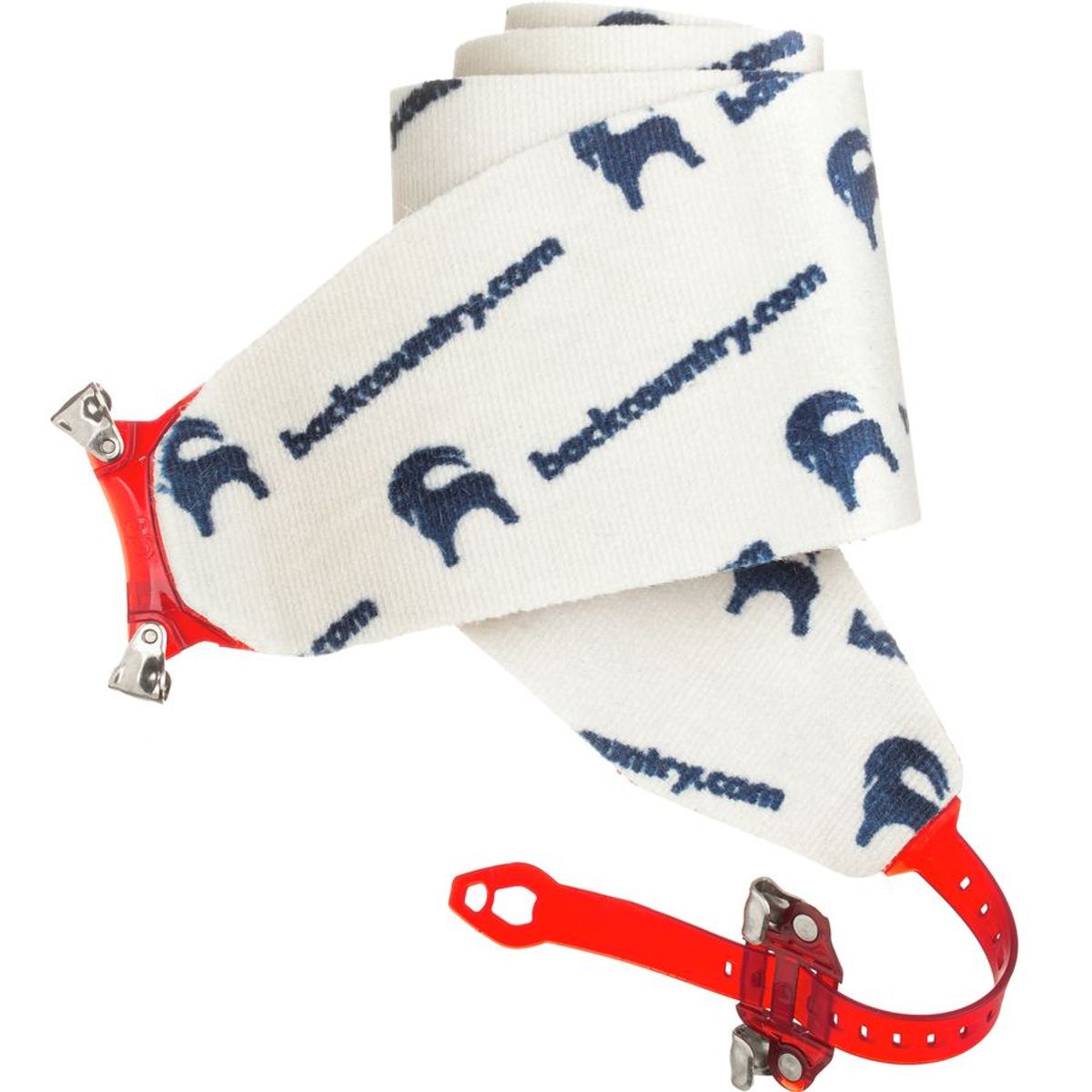 Backcountry High Traction Splitboard Skin
Size product avilable : One Size
The Backcountry High Traction Splitboard Skin offers roughly 10 to 20% more traction than G3 s standard Alpinist Splitboard Skin. They re decked out in our signature Goat logo, which is appropriate considering the billy goat-grip served up with these high-traction skins. This extra traction allows you to climb up steeper, more direct routes, even on hardpack snow. That way you re spending less time skinning and more time slashing powder, which is something we can all agree with. Add in a self-aligning tip attachment that s low-profile, so it s not catching on hardpack surfaces and loose snow, as well as a twin-tip tail attachment for an ultra-secure, stay-put fit. Plus, the solvent-free adhesive won t pollute the snow or mess up your freshly waxed base.

10 to 20% increase in traction
Self-aligning tip attachment
Twin-tip tail connectors
Non-toxic, solvent-free glue
Comes in carrying case
Item #BCC002S
Discussions
If you're looking for this product at a fair price available online for the Backcountry High Traction Splitboard Skin, you can buy on Backcountry, this product made by Backcountry .
Similar to Backcountry High Traction Splitboard Skin