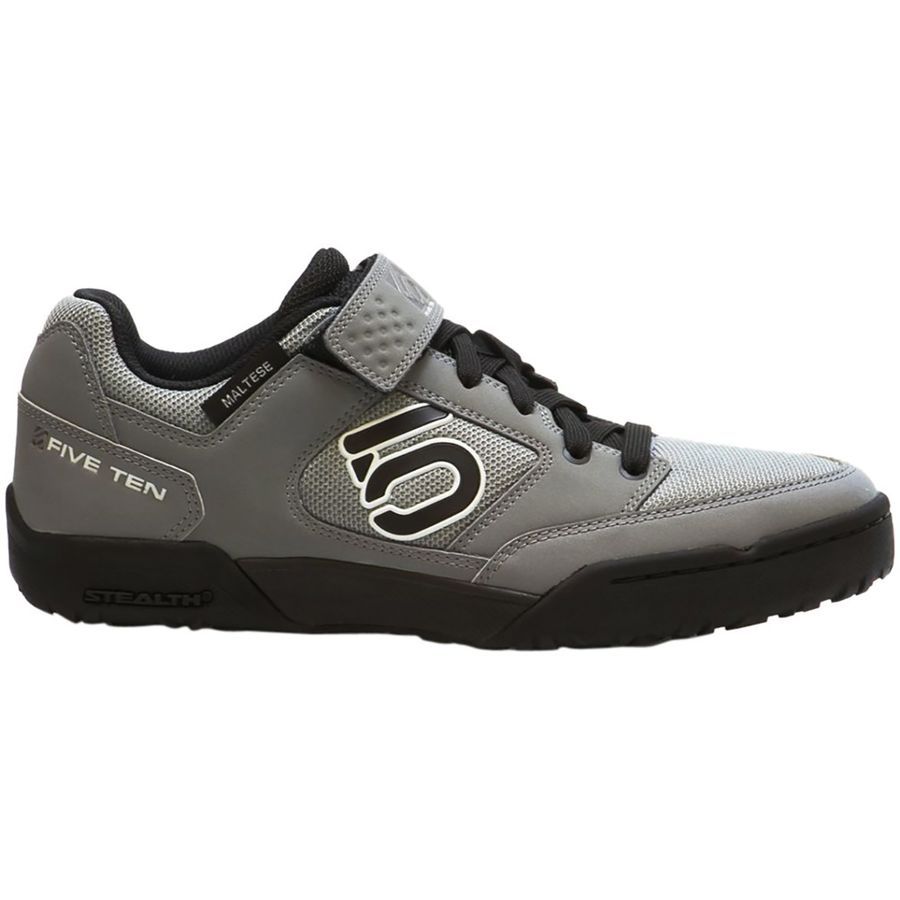 Five Ten Maltese Falcon Shoe - Men's
Size product avilable :
6.0
6.5
7.0
7.5
8.0
8.5
9.0
9.5
10.0
10.5
11.0
11.5
12.0
13.0
When you and your go-anywhere trail bike head out for a day of quality one-on-one time, you don t place any limits on where the day might take you. Enter Five Ten s versatile Maltese Falcon Shoe. If you and your machine happen to discover miles of tacky singletrack begging to be torn up, you ll want a shoe you can slam into the pedals and not think about again as you sweep through corners and rally over rollers. Then again, if the day s adventures find you pedaling over rocky cruxes then hopping off your bike to escort it along the side of a serious cliff, the lightest, most speed-focused shoe on the market won t help you much. Five Ten strikes an admirable balance with the Maltese, whose name suggests that—like the plot of a certain classic novel—there s more going on than meets the eye.
Discussions
If you're looking for this product at a fair price available online for the Five Ten Maltese Falcon Shoe - Men's, you can buy on Backcountry, this product made by Five Ten .
Similar to Five Ten Maltese Falcon Shoe - Men's