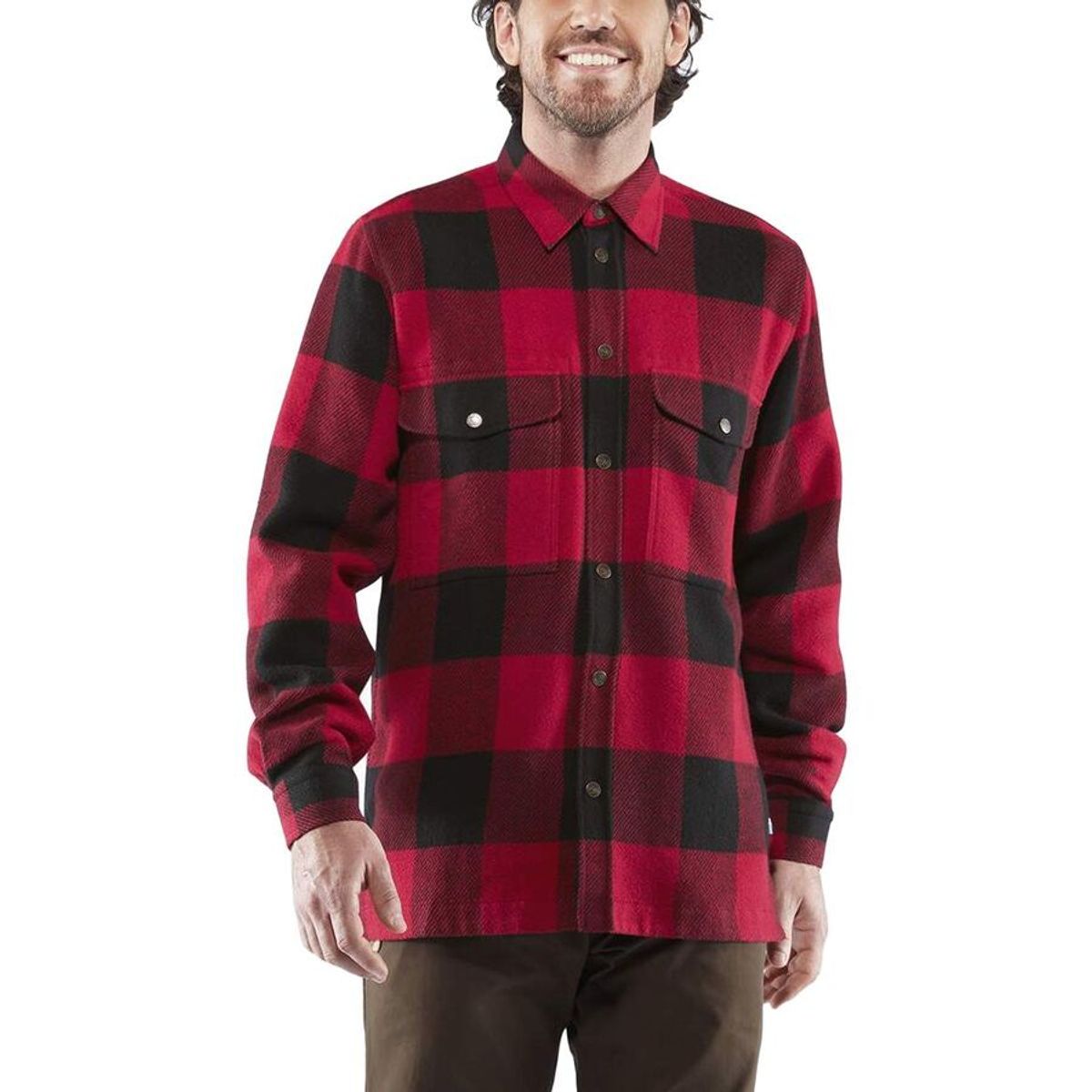 Fjallraven Canada Shirt Jacket - Men's
Maple syrup supplies are at an all-time low, the firewood is running out, and that pesky black bear is lumbering up the porch again. Time to panic? Nah, just pull on the Fjallraven Men s Canada Shirt Jacket and go boil down some sap, sink your axe into some straight-grained ash, and wrestle that bear into submission. The Canada s wool-blend outer fabric will give you the manly confidence it takes to make maples tap themselves and subdued bears gather round to hear your tall tales, and the G-1000 lining will keep you warm while you sit on the porch with a whiskey in hand, instructing your tamed ursines in the finer points of wood stacking.

G-1000 polyester and cotton lining
Two chest pockets
Item #FJR006W
Discussions
If you're looking for this product at a fair price available online for the Fjallraven Canada Shirt Jacket - Men's, you can buy on Backcountry, this product made by Fjallraven .
Similar to Fjallraven Canada Shirt Jacket - Men's